Our Advisory experts work across the corporate financial situation covering areas as diverse as profitability, transformation, technology, risk, growth, structure and operations.
We provide financial advisory services to our clients aimed at ensuring business survival; growth and expansion on different bases :
» Management and Internal Control Analysis
» Business Valuation Services
» Business mergers, acquisitions and divestitures
» Buy-sell agreements
» Corporate financial structuring
» Transaction analysis and alternatives
» Strategic planning
» Business plan development and implementation
» Benchmarking
» Temporary and interim chief financial officer services
» Capital budgeting
» Budgets and forecasts
» Lease versus purchase analyses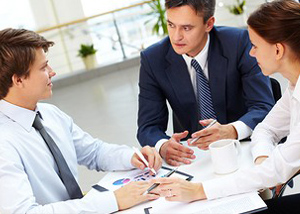 A market study must address these issues. The stakes are high: it is to validate a business plan, identifying your target, assessing the competition and defining your marketing strategy. BAC tries to respond within this framework of service to all of your expectations and will accompany the company in all phases that follow.
Selling what, where, how and to whom ?